Sign this
petition
Read this article from inquirer
MANILA, Philippines—Twitter is abuzz with Manila Zoo talk and netizens are perplexed what's causing the chirps.
"Why is Manila zoo trending worldwide?" asks jm0926.
"Oh nice Manila Zoo is Trending World Wide! But I do not have an idea why it is on list of Trending Topics! "says GhingBieber.
"Ano nangyari sa Manila Zoo? link pls!" says ImSuperDianne.
As of this posting, the first and oldest zoo in Asia was fifth in the global trends on Twitter.
guitaristaah offers an explanation.
"Manila Zoo is trending worldwide because the animals there are suffering. Please, let's all do something about it," she says as she urges the web community to sign a petition of the People for the Ethical Treatment of Animals deploring the sorry condition of animals in "cramped, barren cages that can't compare to their natural habitats."
One netizen shared a blog link showing photos of malnourished donkeys, and a rabbit and ostrich with untreated wounds. INQUIRER.net could not verify the authenticity of the photographs.
Thus, annecurtissmith wants the animals freed. "Manila Zoo is way to small for an elephant and a tiger they should be set free
"
"So I know now why Manila Zoo is trending. The animals are in a very poor state. They should take actions about that asap," says swaglikemiley.
Dennis Maliwanag


The zoo's entrance is normal looking, decent, even. Not like the depressing interior.




Dirt-cheap entrance fees. Probably one of the reasons for the zoo's poor maintenance. Sadly they have no right to charge more either, based from the condition of the zoo.




Map of the zoo. Looks small and simple enough. But "small" is one of the zoo's biggest problems.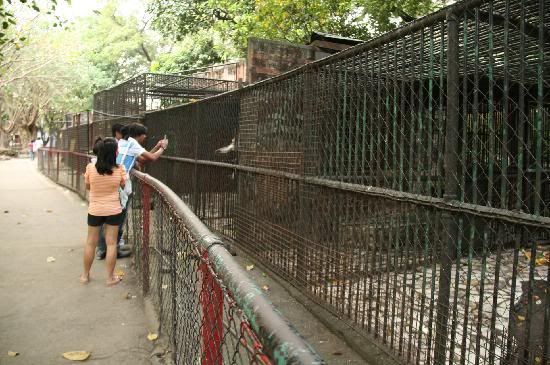 Old, rusty cages. Hardly any animal in sight.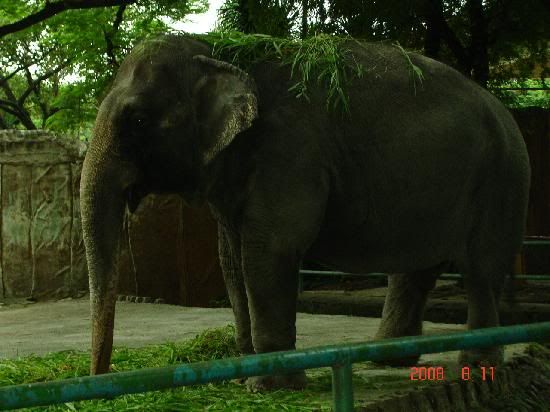 This is Mali, the zoo's biggest attraction. He is an Asian elephant that arrived at the zoo as an orphaned calf donated from Sri Lanka.




He is the biggest attraction but what kind of an enclosure is that? It's sad, small, tight and boring.




Disgusting looking pond.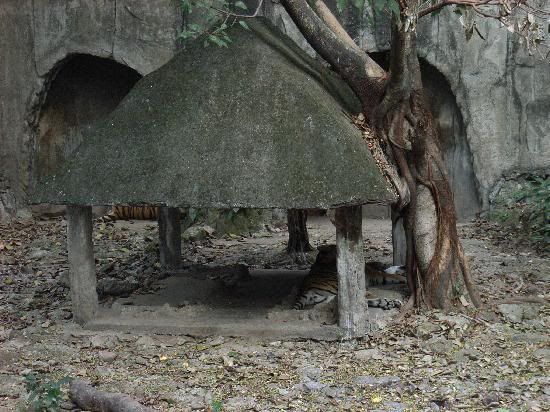 Yes there is a tiger in this photo. Yes those are dead leaves from who knows how many days or weeks. Why isn't anyone cleaning up the mess?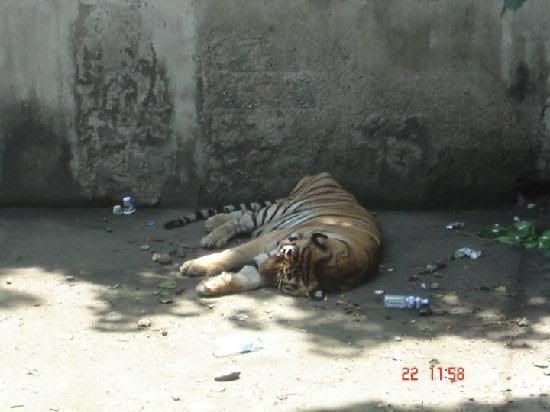 An even worse mess--literal trash? What is wrong with this zoo's maintenance?




Sad tiger.




Look, horses!




Wait, why do they look like that?




You can almost see its bones. Sick and not in the cool way.

How could it possibly get worse than that?




How about this rabbit's untreated wound?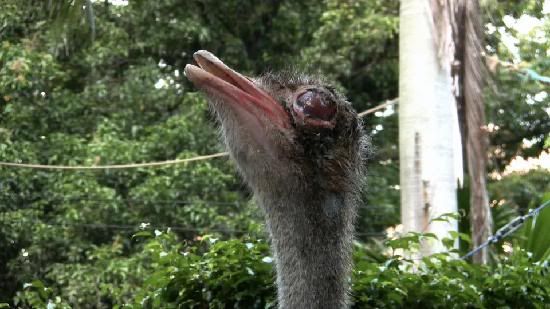 Or this ostrich with a dead eye?