Just like the first novel, this had me guessing who the killer was, which I again did not get right. Hahah!
The reason why I'm blogging about this (apart from the fact that it is a great thrilling read) is that there are Filipino characters in the story, Manny and his mother Nenita.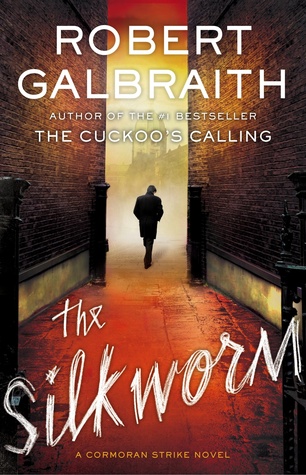 I am not going to call the author racist because she portrayed the Pinoys as househelpers. I will just leave it as it is.
It makes me proud each time I read or hear the word Filipino or Philippines. It makes me even prouder is that wherever you are in the world, there will always be someone who you can hear or talk to in Filipino. So, if ever you get lost, you know you can truly trust in that person.
Finding a Pinoy (whether in real life or in the books) is like finding a long lost sibling. #luksongdugo
***
From Abante (tabloid):
Pinoy ang mag-inang Nenita at Manny na minor-minor characters sa nobelang The Silkworm, bagong akda ni Robert Galbraith.
Ang 'Robert Galbraith' ay pseudonym ni J. K. Rowling, ang may-akda ng mga nobela tungkol kay Harry Potter.
Sa The Silkworm, nag-pose nang walang saplot ang poging si Manny sa amo niyang latent homosexual (publisher na si Daniel Chard).